Naked video of singer Ms Forson leaked online
Posted on
Prime News Ghana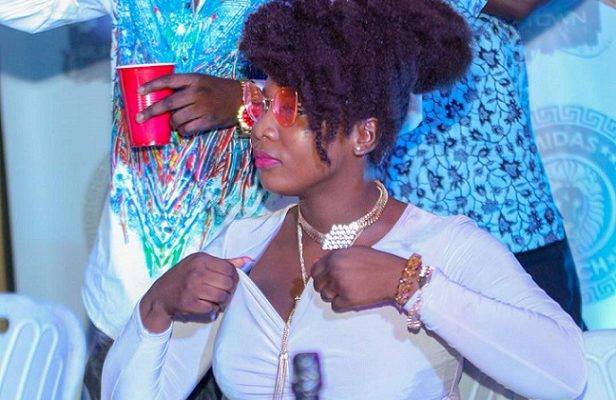 Former Rufftown Records signee, Ms Forson naked video of her dancing to her new single Di me ruff surfaced online.   Ms Forson who left Rufftown Records four months after Wendy Shay joined label has got her near-naked video leaked online.
The singer who appears to be missing in action until recently it was revealed that she now a signee at the Black Avenue Muzik.
In the video PrimeNewsGhana.com stumbled upon, she was seen in a black swimsuit which revealed her tattoed big a$$ twerking to the cameras as she dances along to her new single Di me ruff.
Also Read: Wendy Shay to leave Bullet?
Ms Forson joined Black Avenue Musik on December 2018, where the CEO of the label D-Black spotted her and negotiations to get her on board started when realized she was missing out of talent.
She together with Brella complained bitterly to Bullet on several occasions but their complaints fell on deaf ears which eventually led to her joining D Black's Black Avenue Muzik.
Entertainment news on Prime News Ghana 
Source: primenewsghana.com