Slay Queen denies going to China for hips enlargement
Posted on
Prime News Ghana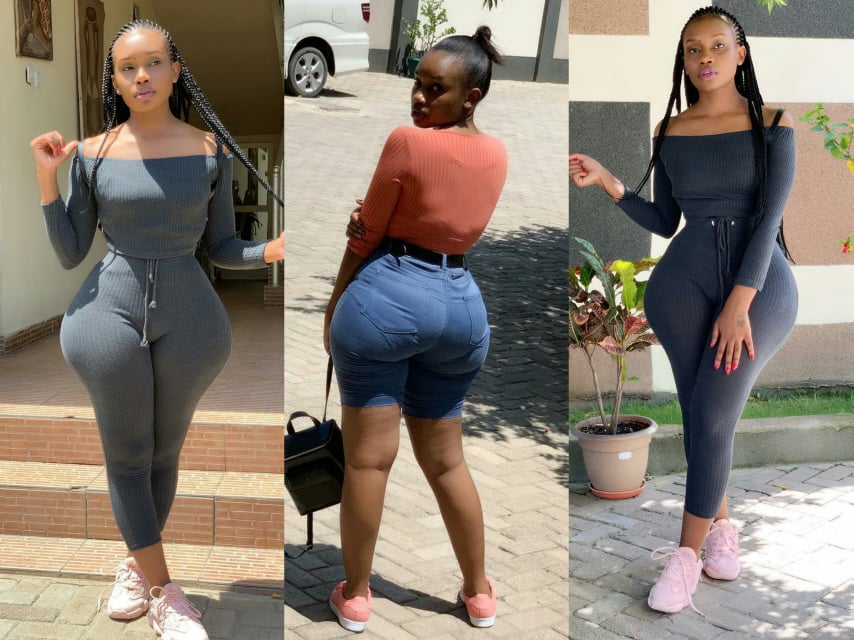 Tanzanian socialite Poshy Queen has come out to deny allegations that she traveled to China just for hips enlargement while in China.   The socialite, who has over 200,000 fans on Instagram all just because of her curvy body, said that everything was natural and anything being said against her should be ignored.
Speaking to a local daily news media, Posh Queen said that she had decided to remain silent because the rumors were mostly peddled by jealous people.
Read Also: Xandy Kamel takes off her pantie live on TV
Her body curves might be natural. A quick look at one of the photos she shared on her Instagram page with her mum one can clearly see she also had a similar hot body.
Here are the photos: 
Read Also: Princes Shyngle offered $100,000 for sex
Read Also: Slay queen exposes married man, shares after sex photos 
But it's also good to note that in 2017, Queen wasn't as curvaceous as she is today. Whether fake or real, she looks stunning and perhaps people should stop whining and enjoy the show before it's too late.
Entertainment news on Prime News Ghana 
Source: primenewsghana.com