BoG announces new minimum capital for Mobile Money
Posted on
Prime News Ghana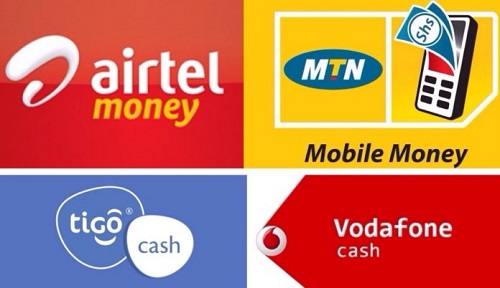 The Bank of Ghana has announced a new minimum capital for mobile money companies in the country.
The latest directive comes on the back of the recently passed Payment Systems and Services Act, 2019 (Act 987) which provides a legal and regulatory framework for the orderly development of the country's payment system.
The central bank in a notice issued on Thursday divided the payment system providers (PSP) into five categories and provided corresponding capital requirement needed for players to operate within each category.
According to the notice, Electronic Money Issuers (EMI) like mobile money companies are required to have a minimum capital of GH¢20 million.
READ ALSO : We have no intention to shut down Mobile Money - MTN quashes rumours
Under this license, EMIs are permitted to issue electronic money, recruitment and management of agents, creation and management of wallet.
They can also handle wallet-based domestic money transfers including transfers to and from bank accounts, cash in and cash-out transactions, investment, savings, credit products only in partnership with banks, insurance and pension products only with authorized insurance and pension companies.
Companies that fall under this category will include the mobile telecom companies providing mobile money services.
The notice stated that the processing fee for the EMI license is GH¢25,000, while the license itself will cost GH¢100,000 and renewal fees will cost GH¢10,000.
For operators in the payment systems space that require the PSP Scheme license in order to perform routing of payment transactions, authorization and settlement request from merchants, acquiring and issuing banks — they need to have a minimum capital of GH¢8 million.
READ ALSO : BoG to announce new minimum capital requirement for Mobile Money
The PSP Enhanced License requires companies to have GH¢2 million as minimum capital. Companies with this license are permitted to undertake aggregation of merchant services, processing services, provision of hardware and software, printing and personalisation of EMV Cards, Inward International remittances services, merchant acquiring, POS deployment and payment aggregation.
Source: primenewsghana.com