Video: Majeed Waris exclusion from Black Stars squad 'payment' for how he treated me- Ex-wife
Posted on
Prime News Ghana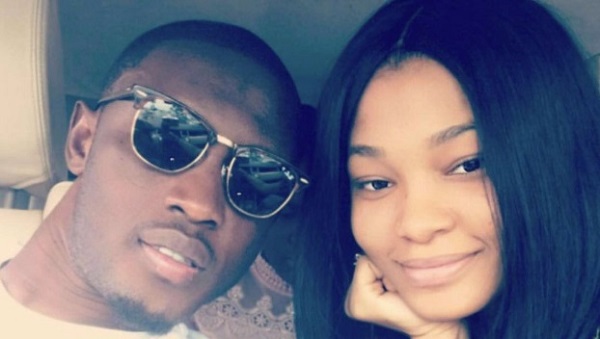 The Ex-wife of Ghanaian international Majeed Waris, Habiba Sinare believes the striker's exclusion from the Black Stars squad for the 2019 AFCON is a penalty he is paying for how he treated her.
Sinare who is an actress, speaking on Hitz FM says she is a proud divorcee and alleges that Waris treated her like garbage.
Sinare says she quit school with just a year to complete her studies in order to make work her marriage to Waris -"someone she was more educated than". Habiba also disclosed that her family wanted her to marry someone from her own class but she chose the Right to Dream Academy graduate.
"I don't wish him bad but as I am talking to you today he (Waris) is paying for it," Habiba said.
"He is one of the people that, they have gone and the coach have told them to come back and I am here as a single mother and I am a very very very young woman... But the type of responsibility this young guy has placed on my head, I laugh and walk around like I am the happiest woman in this world.
"But, I bleed inside me, I cry inside me, I cry every day, I look at my child and I ask myself if I had followed my family or listened to my family because they wanted me to marry someone else but I trusted this person.
"His family is a nobody family, it's a nothing family. My family have high status than them so that's why they didn't want me to marry him...".
She also advised women not to marry people from a lower social standing.
Background
Waris (25 years at the time and playing for Lorient in the French Ligue 1) married the then 20-year-old Habiba, daughter of Alhaji Saeed Sinare, the former Ghana Ambassador to the Kingdom of Saudi Arabia in April 2017. Habiba is also the niece of veteran actress Kalsoum Sinare Baffoe, the wife of former Ghana international Tony Baffoe.
However, Waris and Habiba's marriage hit the rocks only sixteen months later. They have a son from the marriage.
READ ALSO:  
AFCON 2019: 'Dropped' Majeed Waris wishes Black Stars well
Source: primenewsghana.com