France Lyon : 'Parcel bomb' injures pedestrians
Posted on
Prime News Ghana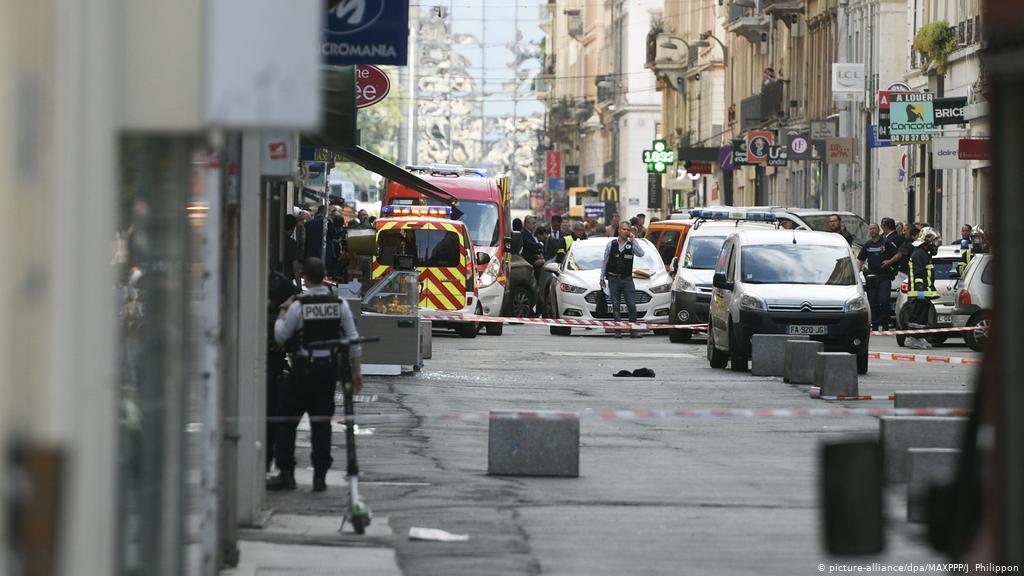 A suspected parcel bomb has exploded in the centre of the eastern French city of Lyon, injuring at least eight people.
Those hurt in the explosion on Victor-Hugo Street seemed to have suffered superficial injuries to the lower limbs, reports suggest.
Soldiers sealed the area afterwards as police and explosives experts arrived. French President Emmanuel Macron has described the blast in the country's third-biggest city as an "attack".
The parcel full of screws, nuts and bolts had been placed on the street, Le Progrès newspaper reports. It was left outside a bakery on a street corner by a masked cyclist, unconfirmed French media reports say.
Victor-Hugo Street lies on a narrow strip of land between the Saone and Rhone rivers in the historic city centre.
Source : BBC
Source: primenewsghana.com