North East Region : WANEP calls for permanent security post at Chereponi
Posted on
Prime News Ghana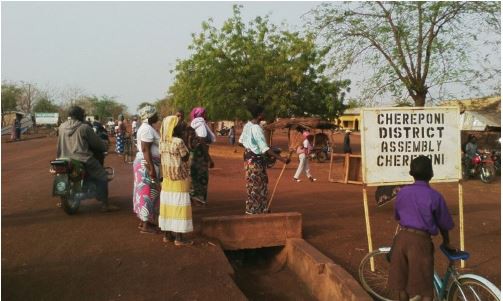 The West African Network for Peace Building, WANEP is proposing the establishment of a permanent security post at Chereponi in the North East Region to curb the recent ethnic clashes in the area.
Three more persons have been reported dead after the clashes between Konkombas and Chokosis despite the extension of the curfew and President Akufo Addo's call to end conflict and violence in the area.
Several others have been injured and hundreds of residents have fled from communities which were torched.
Speaking on Starr FM the National Coordinator for WANEP Ghana Albert Yelyang said :
''We need to have a post of the police located at some areas and then to have a border security post between Ghana and Cote d'Ivoire We need to look at all the entry points and look at some of the communities  that have the tendency to engage in violence and make sure that we have a tight security presence ''.
 Albert Yelyang also added that dialogue among feuding factions must also resume.
Also, the Assemblyman for Chereponi West, Iddrissu Awal said the community is not safe for its inhabitants and that the situation is getting out of hand
''Several persons have been injured and three people were killed. Also, houses were torched during the attack. The situation is getting out of hand. We are not safe''.
Meanwhile, Women and Children in the North East Region particularly Chereponi have protested against the ban on motorbikes in the area. They called on President Akufo-Addo to intervene for the Northern Regional Security Council REGSEC to rescind its decision of banning the use of motorbikes in the area.
REGSEC has placed a partial ban on the use of motorbikes in Chereponi and Saboba districts following violent clashes which has left one dead and several others injured.
READ ALSO: Chereponi clashes: Teachers and health workers flee to Tamale
                  Chereponi: Two jailed 10 years for roles in conflict
For more Ghana News visit primenewsghana.com
Source: primenewsghana.com