Declare NAM1 Interpol free: MenzGold staff plead with Gov't
Posted on
Prime News Ghana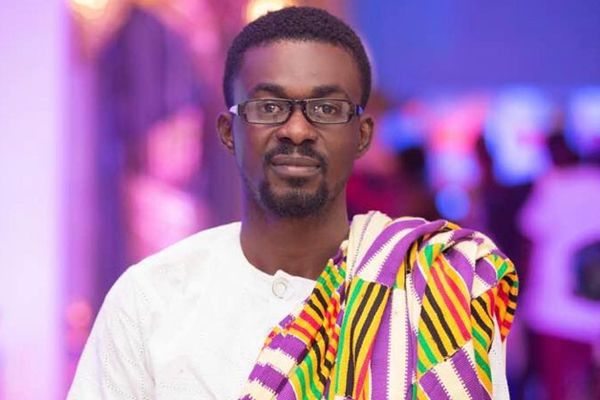 A group calling itself Loyal MenzGold Staff is calling on President Akufo-Addo to declare MenzGold boss NAM1 Interpol free.
The group in a statement signed by its Chairman Opoku Danso Derrick said: " we the loyal staff of MenzGold humbly request the Government of Ghana under the leadership of His Excellency President Akufo-Addo to first of all declare Interpol free Nana Appiah Mensah, NAM1, to facilitate retrieval or payment of the said money and that NAM1 cannot come to Ghana without the said money to pay customers".
"We followed with keen interest events unfolding the bailout of the CEO of MenzGold Ghana Limited leading to his final acquittal when a prima facie case was not established in which Diamond Royale Company was ordered by competent court Emirati jurisdictions to pay him to the tune of 39 million dollars."
Speaking to Prime News, Mr Opoku Danso said NAM1 can only retrieve all his monies if government declare him Interpol free.
"As a businessman we believed that indeed he might have entered into another contract somewhere, now if he is still being placed under the Interpol alert it makes it impossible for him to retrieve any money elsewhere, we had information that the government wanted to bring him into the country even before the 30 days that we can be allowed to come back to Ghana and my question is do we need NAM1 or we need our money? is the money that we need so, therefore, why can't we declare him Interpol free so that he can trace all the monies he has then he can bring it into the country."
 MenzGold boss NAM1' extradition will be triggered after 30 days 
Joseph Kpemka, who is a Deputy Attorney General says the extradition processes for Chief Executive of Menzgold, Nana Appiah Mensah, will be triggered by Ghana police in 30 days time.

Nana Appiah Mensah popularly as NAM1 recently won his court case in Dubai on Tuesday, April 9, 2019.
He has now been cleared of all the fraud charges and is expected back to Ghana where he faces charges of defrauding by false pretense.
The Dubai court ordered Horizon Diamonds, the Complainant, to pay NAM 1 outstanding debts. NAM1 had been in the custody of the Dubai authorities since November 2018 over a gold deal that went bad.
READ ALSO:
UK regulators serve notice to dissolve Menzgold England 
MenzGold boss, NAM1 wins case in Dubai, set to return to Ghana (Audio)
Many especially customers were excited by the news but Public Relations Officer of Menzgold, Nii Armah Amarteifio, announced that his boss has been re-arrested.
Nii Armah Amarteifio told the media on Wednesday, April 10, 2019, that NAM 1's re-arrest was at the behest of the Ghanaian authorities.
This a Deputy Attorney General Mr Kpemka says is not true that Interpol has arrested him but rather explained he is still in the custody of the Dubai officials.
"That is not accurate at all. Government is not holding Nana Appiah Mensah. After the court hearing [in Dubai] I got the information that he was acquitted and discharged from an official source.
"Within the laws of that country, United Arab Emirates, the complainant has 30 days within which to lodge an appeal. Within that period, they will still hold him until it elapses then there is no appeal and he is released. The CID is working on that. After 30 days they will trigger the processes to necessary that will ensure that he comes back," Mr Kpemka explained.
www.primenewsghana.com/Ghana News
Source: primenewsghana.com