Michael Jackson VS Beyonce: Social media users argue over who is a better performer
Posted on
Prime News Ghana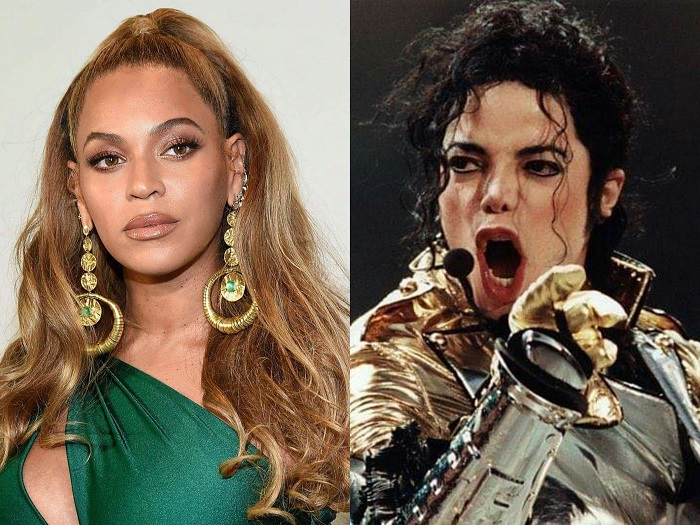 A heated debate has erupted on Twitter as fans are arguing over Beyonce and the late Michael Jackson as to which of them is a better performer.
No doubt, Michael Jackson and Beyonce are two musicians who have made a great impact with their talent, but Twitter users believe one is better than the other and have resorted to comparing them.
This comparison comes after the release of Beyonce's Homecoming documentary which showed the efforts Bey put into making her Coachella performance exceptional.
She had just given birth to twins via an emergency C-Section after suffering pre-eclampsia during pregnancy. Yet, she refused to stay home to recuperate and immediately went into beast mode, exercising and dieting just to get back into shape.
Following the release of the documentary, Some Twitter users began to refer to her as the greatest of all time and no one, not even Michael Jackson, can compare. But some tweeps felt there was no basis for the comparison as both artistes were from different eras.
READ ALSO:
Michael Jackson statue taken down from museum after sex abuse claims
Michael Jackson's 'Bad' tour jacket up for auction
Video: Beyoncé documentary 'Homecoming' dropping on Netflix
Some said Michael was able to make so much impact globally, even without the internet, whereas the internet helped give Beyonce reach.
Some compared them based on their stage performances and the impact they had on the crowd during concerts. They pointed out that people fainted when Michael Jackson performed but Bey hasn't been able to achieve that.
So far, Social media users have been unable to come to an agreement as diehard Beyonce fans insist she's the best of all time, whereas, others say she's good but can't compare with the King of Pop, Michael Jackson.
See some tweets below: 
www.primenewsghana.com/Entertainment news 
Source: primenewsghana.com