NSMQ 19: Chemu SHS beat Presec in regional championship
Posted on
Prime News Ghana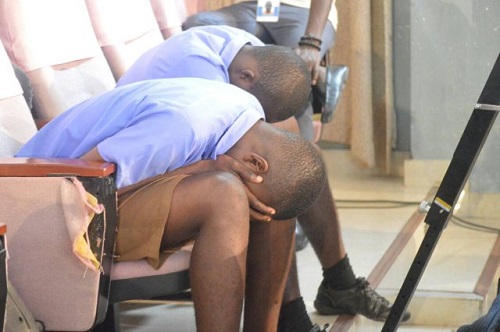 Chemu Senior High School against all the odds managed to defeat Presec Legon in the maiden Greater Accra Regional Championship of the National Science and Maths Quiz.

Chemu who are based in Tema won the contest after they usurped a Round one lead from Presec.
Chemu SHS's best run in the national competition has been an appearance at the Grand Finale in 2001.
Chemu should be confident going into national championship in June after beating five-time winners Presec.
Thursday's competition ended with Chemu winning with a tally of 51 points. Presec trailed them with 36 points while Ghanata SHS finished with 20 points.
St. Margaret Mary SHS finished last with 14 points. Presec, who are the only school to have won the competition five times would be worried about their prospects.
In 2018, they were eliminated at the quarterfinal by Cape Coast-based Mfantsipim School.
www.primenewsghana.com/Ghana News
Source: primenewsghana.com