Google and Facebook 'need fake news regulator'
Posted on
MyJoyOnline
A regulator should oversee tech giants like Google and Facebook to ensure their news content is trustworthy, a government-backed report has suggested.
The Cairncross Review into the future of UK news said such sites should help users identify fake news and "nudge people towards news of high quality".
The review also said Ofcom should assess the BBC's impact on online news on other providers.
In addition, the report called for a new Institute for Public Interest News.
The independent review, undertaken by former journalist Dame Frances Cairncross, was tasked with investigating the sustainability of high-quality journalism.
Its recommendations include measures to tackle "the uneven balance of power" between news publishers and online platforms that distribute their content.
Services such as Facebook, Google and Apple should continue their attempts to help readers understand how reliable a story is, and the process that decides which stories are shown should be more transparent, it says.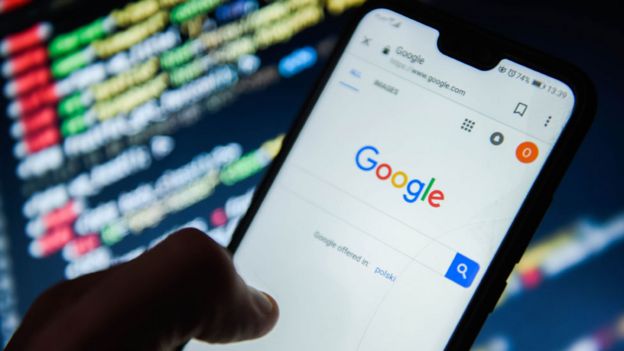 Could a digital regulator stop the spread of so-called 'fake news'?
Yet the report falls short of requiring Facebook, Google and other tech giants to pay for the news they distribute via their platforms.
Dame Frances told the BBC's media editor Amol Rajan that "draconian and risky" measures could result in firms such as Google withdrawing their news services altogether.
"But they are mostly ways that don't immediately involve legislation."