Govt is keen on delivering 1 million housing units - Atta Akyea tells parliament
Posted on
GhanaWeb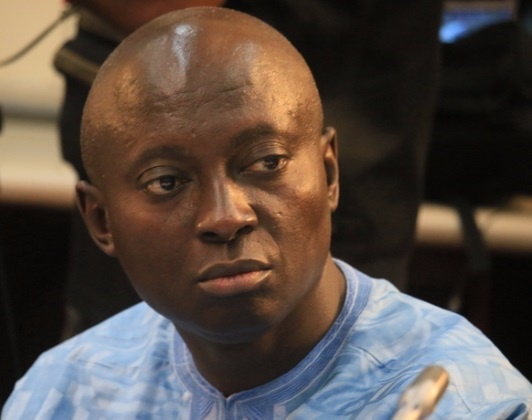 Click to read all about coronavirus →
The government is keen on delivering one million housing units to address the acute housing shortage for the medium to long term, across the 16 regions of Ghana, Samuel Atta Akyea, Minister of Works and Housing has said.

He said as a result, the Ministry was in discussion with the Ministry of Finance to create the necessary funding regime to ensure that the proposed targets for each region was met within the stipulated time.

Mr Akyea said this on the floor of parliament yesterday in response to a question by Rockson-Nelson Dafeamekpor, Member of Parliament for South Dayi, who wanted to know when the government proposed low-cost housing project would commence in his constituency and the Volta Region.

Mr Akyea said obviously the good people of South Dayi, would have any of the government-engineered decent and affordable housing and dwelling homes, when the government secured the requisite financial space.

He said projects in the housing sub-sector were capital intensive and cover important physical and social infrastructure facilities for the development of the economy.

"As a developing economy and an emerging market that was seeking to industrialise and expand its agenda for growth, increase access to safe, secure, adequate and affordable housing has become critical to the development of the country," he said.

"It is, therefore, the Ministry's priority programme to ensure that all Ghanaians, irrespective of their location, have access to safe, secure, adequate and affordable housing as spelt out in the sector's medium-term strategy," Mr Akyea.

Giving a background to the housing challenges in the country, he said over 10 million Ghanaians did not have access to safe, secured and decent dwelling homes saying, "with a population of close to 30 million, it meant that a staggering one-third of Ghanaians have accommodation challenges.

Mr Akyea said further statistics revealed that 60 per cent of Ghana's urban population would need some form of government intervention to support them to get access to safe, secured and affordable shelter.

He said the situation called for massive drive to provide for housing targeted at the 60 per cent urban population in the short to medium term, adding that it was against this background that the government's Affordable Housing Project was initiated in 2006 with the objective of providing accommodation for the low to middle income workers of the country, creating jobs and improving incomes.

"It is sad to note that the project which started very well and was at various stages of completion as at the year 2009, got stalled due to lack of adequate funding from the National Budget," he said.

He, however, said the programme through funding initiatives have been able to deliver 3,300 housing units which was woefully inadequate, looking at the current housing challenges the country was facing.
Source: ghanaweb.com